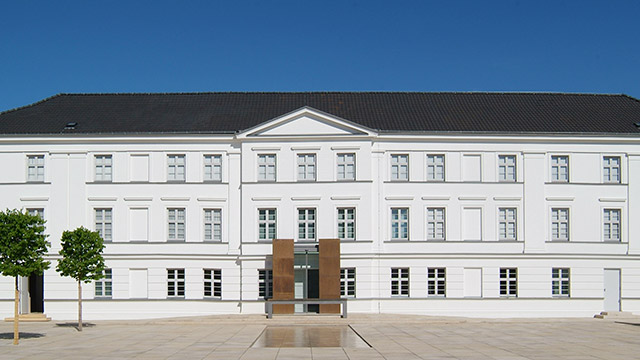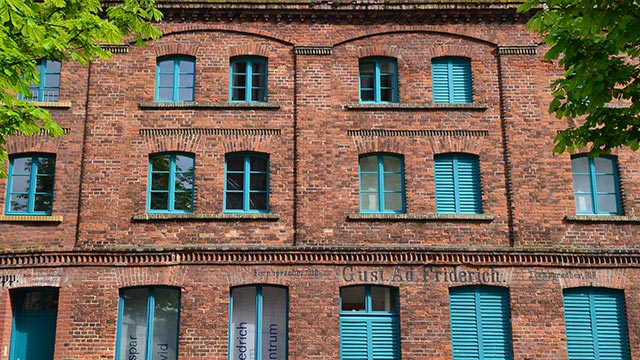 English Summary
Caspar David Friedrich is Germany's most famous Romantic painter. Friedrich is well known for his allegorical landscapes that feature contemplative figures silhouetted against night skies, morning mists, barren trees and Gothic ruins.
Caspar David Friedrich was born in Greifswald in 1774. In 1790 he began to study art with Johann Gottfried Quistorp at the University of Greifswald. After he left his hometown in 1794 for studies in Copenhagen and Dresden, he came back to Greifswald for several times. His paintings of the market, of the harbour or of the famous ruins of the monastery Eldena got world-famous.
Greifswald's skyline which impressingly is dominated by the three brick gothic churches of St. Mary, St. Nicholas and St. Jacob has been eternalized in Friedrich's painting 'Meadows near Greifswald' (Hamburger Kunsthalle).
The picture gallery of the Pomeranian State Museum (Pommersches Landesmuseum) presents several world-famous paintings of the city's most illustrious son.
The artist's family home, the former Friedrich soapworks, now houses the Caspar-David-Friedrich-Centre, which commemorates the great Romantic landscape painter witha host of exhibitions.
Pomeranian State Museum
Rakower Straße 9, 17489 Greifswald, Germany
www.pommersches-landesmuseum.de
Open Tuesday to Sunday
May to October: 10.00 am to 6.00 pm
November to April: 10.00 am to 5.00 pm
Caspar-David-Friedrich-Centre
Lange Straße 57, 17489 Greifswald, Germany
www.caspar-david-friedrich-gesellschaft.de
Open 11.00 am to 5.00 pm
November to June: Tuesday to Saturday
June to October: Tuesday to Sunday