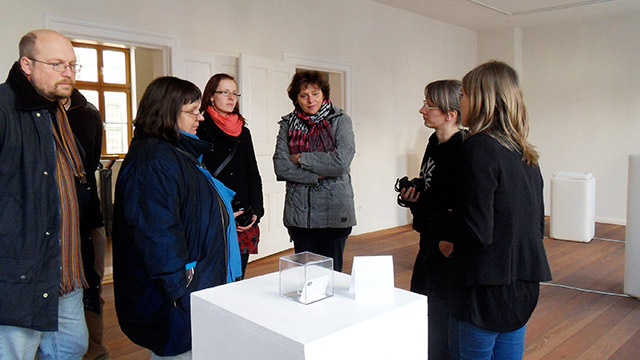 Caspar David Friedrich Society
The Caspar David Friedrich Society was founded in 1998 by admirers of the artist Caspar David Friedrich and his art. The Society's aim is the active preservation and promotion of Friedrich's work as well as his artistic heritage by cooperating with various institutions and initiatives and by organizing interesting activities on Friedrich and his time.

Amongst others, the Society aims are to explore Friedrich's life and career by exhibitions, guided tours and publications. Other projects include the further development of the Caspar David Friedrich Centre, the collection of documents and books by and about the artist, as well as doing research on the history of Caspar David Friedrich's birthplace and his family.